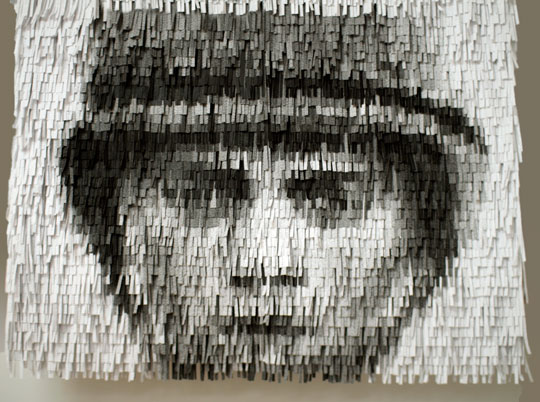 1000 Names on Paper
, 2008
Paper on Panel
40 in x 30 in.
1000 Names on Paper
This is the first of a five-part series that focuses on the portrait of the American Soldier.
The entire work is made from shredded paper that is printed with one thousand of the most common names of those currently between the ages of eighteen and twenty-eight, acording to the Social Security Administration.
The image is made possible because of the way the text is rendered using different font sizes and "kernings" to appear darker or lighter.