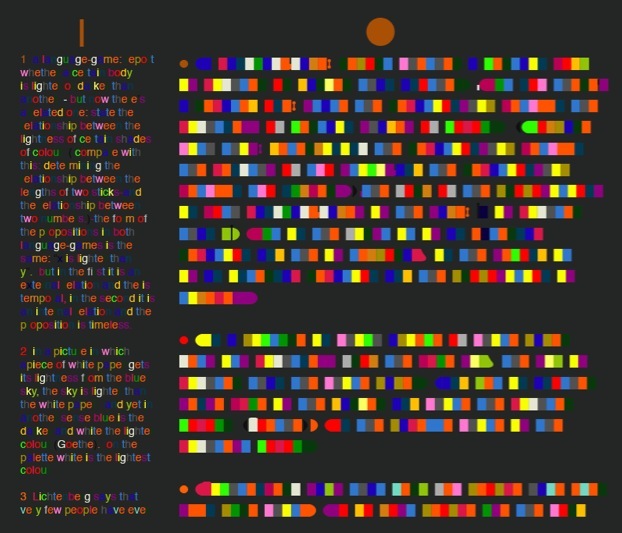 The prototype PDF version with selectable color text is available at:
<http:www.denison.edu/~faurc/color/RemarksOnColoursm.pdf>
(original handmade artists book based on the text "Remarks on Color*" by Ludwig Wittgenstein)
*Wittgenstein, Ludwig. Remarks on Colour, Trans. Linda L. McAlister, Margarete Schättle. Berkeley: University of California Press, 1977.
PDF of Part One of the book at: http://www.christianfaur.com/fiber/remarksOnColour/remarksOnColour_Ex.pdf
Because of my great admiration for the work of Wittgenstein, I have decided to translate his thoughts on colour into color.
The printed version of this text measures 7 inches wide by 6 inches tall and is hard-bound, hand-sewn, and printed on archival paper with fade resistant pigmented inks.
I have produced a limited edition series of 5 of these artist books.